SEO Macroscope: The Webmaster's Toolbox
SEO Macroscope for Microsoft Windows is a free and open source website broken link checking and scanning tool, with some technical SEO functionality for common website problems.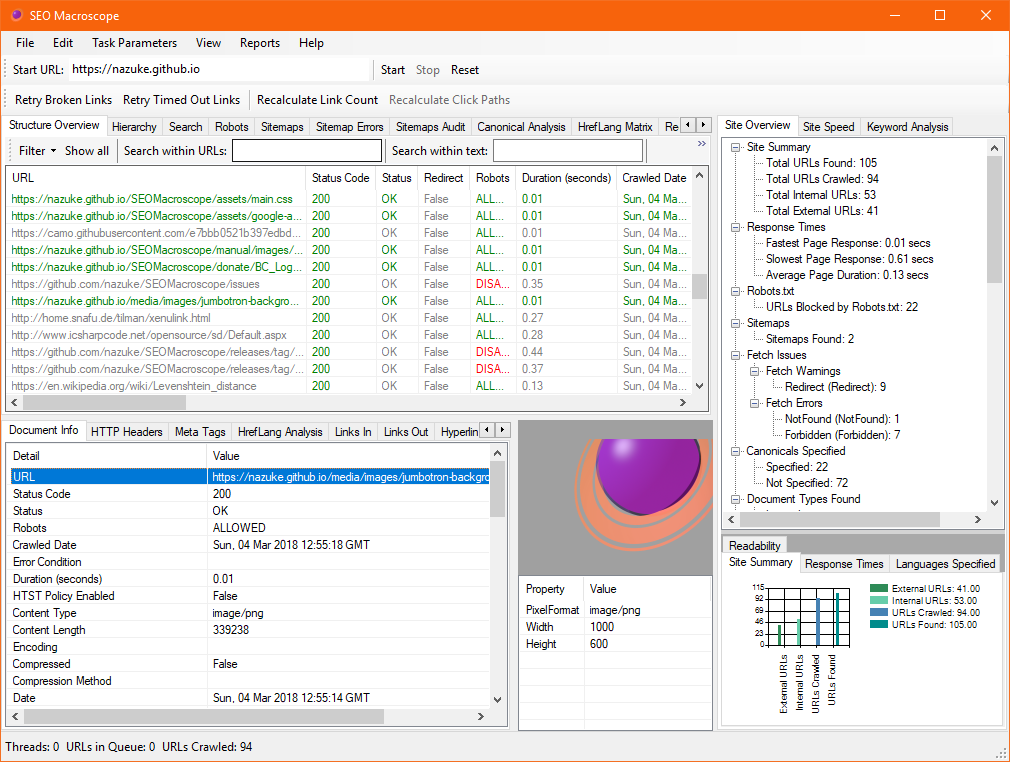 The SEO Macroscope website crawler will help you to:
Find broken links on your website, both internal and external.
Report robots.txt statuses.
Check and report canonical, hreflang, and other metadata problems.
Perform simple, configurable Technical SEO checks on titles and descriptions.
Report fastest/slowest pages.
Export reports to Excel and CSV formats.
Generate and export text and XML sitemaps from the crawled pages.
Analyze redirect chains.
Use custom filters to verify the presence/absence of tracking tags.
Use CSS Selectors, XPath Queries, and Regular Expressions to scrape website data.
And much more besides…
Check out the source code repository at https://github.com/nazuke/SEOMacroscope.
More information about how SEO Macroscope may be used for everyday tasks may be found in the blog pages.